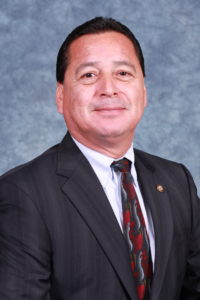 Robert Meneses (President) has been employed with the County for over 20 years and throughout his career, he has held a variety of administrative and line positions.  He has worked for the following departments:  Chief Executive Office, Treasurer-Tax Collector, Community and Senior Services, and Alternate Public Defender.  He is currently employed as the Administrative Deputy with the Alternate Public Defender where is responsible for personnel/payroll, fiscal/budget, accounting, procurement, data management, and facilities management.  He received a Bachelor of Science Degree from Loyola Marymount University, a Master of Business Administration in Fiancé and Marketing from California State University of Los Angeles, and a Juris Doctorate from Whittier College of Law.  He has been a Board member of LACHMA since 2007.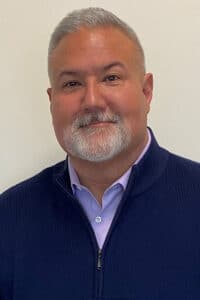 Brian Nollner (First Vice President) is currently assigned as the Human Services Administrator III over the Appeals and State Hearings section for the Department of Public Social Services (DPSS).  As a DPSS employee for 29 years, he has held a variety of assignments which include Program Director, District Director, Human Services Administrator I, GAIN Supervisor, and Eligibility Supervisor.  He received his Bachelor of Arts Degree from California State University of Los Angeles and currently lives in the city of Pomona.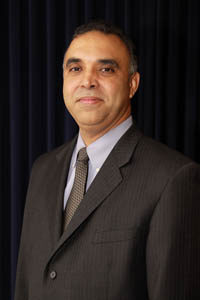 Henry Hernandez (2nd Vice President) has been employed with the Los Angeles County for over 33 years and has held various positions in several departments which include the Department of Public Works, Internal Services Department, Los Angeles County Sherriff's Department and the Los Angeles Superior Court. His current position is the Deputy Director of Facilities and Capital Projects.  He is responsible for Facilities Planning, Facilities Maintenance, General Maintenance, Administration and Fiscal/Budget for the Division.  He received his Associate of Arts from Los Angeles Trade Technical College and a Bachelor of Arts Degree from California State University Los Angeles.  He has been a Board member since 2007.  Mr. Hernandez currently resides in the City of La Verne with his wife Violet, and his son Stefan and his daughter Marisa.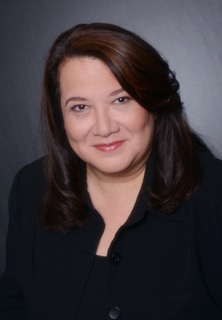 Theresa Barrera was born and raised In Los Angeles and graduated from the University of Southern California in 1988 with a Bachelor of Science Degree in Accounting.  She began her employment with the County of Los Angeles in 1988 in the Auditor Controller's Audit Division.  She moved to the Department of Public Social Services in 1995 and held various fiscal positions.  In 2004, she transferred to the Fire Department serving as the Budget Officer and in 2008, was promoted to Chief of the Fire Department's Financial Management Division.  She currently is responsible for managing the Fire Department's 1.2 billion operating budget.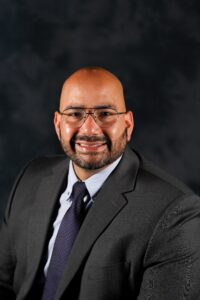 Dr. Daniel Rojas (Treasurer) is currently assigned as the Administrative Services Manager II over the Performance Management section for the Department of Public Health, Human Resources Division.  As a County employee, he has held a variety of assignments across County departments, including Public Social Services and Mental Health. He received his Master of Public Administration and Doctorate of Public Administration degrees from California Baptist University in Riverside, CA. He holds a Professional in Human Resources certificate (PHR) and is actively pursuing leadership and accounting certification to enhance his abilities in future senior or executive-level positions. His passion for public service is only rivaled by his love for learning, family, and leadership.
As a public manager, his future goals are to initiate organizational shifts through means not limited to accountability, transparency, and legitimacy. His personal mantra is "FTAAC" or follow through at all costs. His life mission is to demonstrate to others that if you try hard enough and do not give up, anything is possible. He is enthused about the County's mission and prepared to continue to serve as a leader in times of crisis to meet the public's needs. He is cognizant of his leadership role's expectations and how it functions alongside organizations and, ultimately, how it plays in the larger society.
He is a proud husband, father, leader, friend, coach, mentor, and advisor.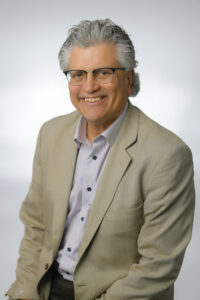 Al Reyes serves as Administrative Services Manager of Health & Safety & Workplace Programs for the Human Resources Division for the Los Angeles County Child Support Services Department (CSSD), the largest locally administered child support agency in the country.
Mr. Reyes has had a long record of working for diversity and community service in government and the media. Before his current assignment, he served as a Division Chief of Communications and Outreach for L.A. County CSSD for many years.
Prior to joining L.A. County, Al Reyes served as the Director of Diversity Programs and Community Relations at ABC7, the ABC-owned television station in Los Angeles, the number two television market in the country.
Mr. Reyes started his career as a television reporter in Fresno, California. His experience includes 20 years working as a reporter, writer and producer for television and radio stations in California, PBS, and nationally.
Reyes also served as executive director of the California Chicano News Media Association (CCNMA), a respected professional organization of journalists formerly based at the USC School of Journalism, and the Society of Hispanic Professional Engineers (SHPE), the largest professional association of Hispanics in science and engineering. Reyes also worked as a press deputy for L.A. City Councilmen Robert Farrell and Mark Ridley-Thomas.
Al Reyes serves as a board member for Radio Bilingue, a non-profit community radio network serving bilingual communities in California, the Southwest and the nation.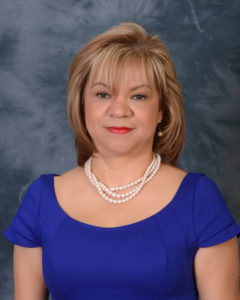 Olga Miranda is currently assigned as the District Director at San Gabriel Valley Family Center for the Department of Public Social Services (DPSS).  As a DPSS employee for 31 years, she has held a variety of job classifications which include Deputy District Director, Staff Assistant, Program Assistant, and Eligibility Supervisor.  In addition to the work with DPSS, Olga currently serves on the Los Angeles County Hispanic Managers Association (LACHMA) as an active Board Member assisting in various student scholarship fund raising events. She received a Certificate of Completion for successfully completing the Leaders in Action Executive Development Training Program from the Academy for Professional Excellence and the Los Angeles County University  Project Management Training.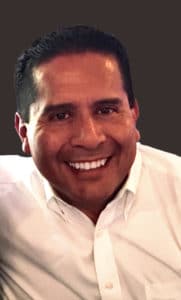 Ernesto Diaz has been employed with the County for over 28 years with the Los Angeles County Public Defender Office.  He is currently working in the Major Fraud Division of the office along with handling Special Circumstance cases.  He has been President of the Public Defenders Association two times and President of the Latino Public Defenders Association three times.  In 2018 he was appointed to the Los Angeles County Commission on Insurance by Supervisor Hilda Solis.  He received his Bachelor of Arts Degree from the University of California, Los Angeles and a Juris Doctorate from Whittier College of Law.  He enjoys speaking and motivating high school students to attend college and has been a hospice volunteer for over ten years.  He has been a member of LACHMA since 2014.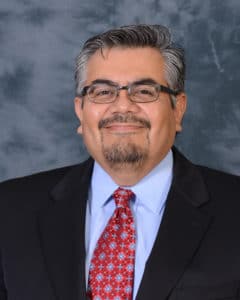 Jose R. Perez is the assistant director over WDACS' Workforce Development Branch. He currently oversees the County's workforce development program and its mission to engage employers to employ trained and qualified job seekers in career pathways that lead to family sustaining wages.
In his 30-year career in public service, he has had many challenging assignments, including executive leadership roles in finance and budget, program and policy, and contracting.
Jose received his M.A. in Public Policy from Claremont Graduate University and his B.A. in Psychology from Stanford University.  He resides in the Eagle Rock neighborhood of Los Angeles with his wife Sonia and their three adult children.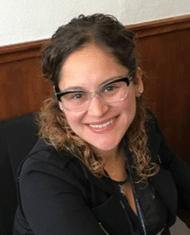 Johanna Prieto is a Human Resources Director for the Department of Public Health.  In her 20 years with Los Angeles County, she has worked in various County departments which include the Probation Department, Workforce Development, Aging and Community Services (WDACS) and the Executive Office of the Board of Supervisors.  Ms. Prieto has taken on several roles as she pursued opportunities within the County. This includes working her way up the administrative ranks from Management Analyst to Administrative Services Manager I, II and III.  Her career is an example of the great and vast opportunities that Los Angeles County offers its workforce. Ms. Prieto was a product of hard work, dedication, mentorship, and opportunity. Ms. Prieto joined LACHMA because she wants to give back and to ensure others are afforded the same opportunities she was and that our new generation of County employees are ready for future leadership opportunities.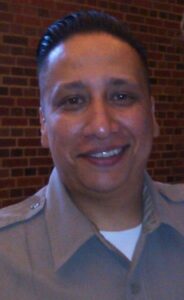 Captain Roel D.Garcia is the Unit Commander of the Inmate Reception Center/Population Management Bureau-Custody Division for the Los Angeles County Sheriff's Department.  He oversees a staff of over one thousand professional and sworn personnel and has responsibility of an annual budget in excess of ten million dollars.
He is a 25-year veteran of the Los Angeles County Sheriff's Department.  Before assuming the position as Captain, he was the Executive Aide to the Sheriff of Los Angeles County.  He has worked various assignments in Custody, Patrol and Court Services throughout his career.
Roel formally served as the President and on the Board of Directors of the Center for Health Justice, a non-profit organization dedicated to serving individuals with a history of incarceration.  He has also served on the board of Getting Out By Going IN (GOGI), a non-profit that empowers individuals with the tools needed for them to make the most positive decisions under any circumstance.
Roel has a Bachelor's Degree in Criminal Justice Management from Union University.  Roel has spent his off time, as a single parent, raising his six children. He enjoys staying active, being outdoors and spends his free time with his family.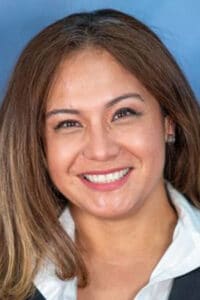 Erika Ortuno has been employed with the County for 16 years. She started her career with the County as an Eligibility Worker I, II, Eligibility Supervisor, Program Assistant, and Management Analyst at the Department of Public Social Services.  She is currently employed with the Department of Children and Family Services, Internal Affairs section as an Administrative Services Manager I.  She received a Bachelor of Science Degree from California State of Los Angeles University in Business Administration, Finance.  She also received a Master Degree in Public Administration, Leadership and Management.
Ms. Ortuno has been a LACHMA member since 2010. She has taken the lead in various LACHMA scholarship fundraising events.  She has also lead several campaigns and groups of volunteers that help communities in Mexico to bring food, medical supply, blankets, and construction supplies to restore homes.
As an immigrant, Ms. Ortuno understands the challenges that are faced in the Hispanic community on a daily basis. However, she highly believes that with hard work, education, and dedication anything is possible. Her favorite phrase is "Si Se Puede."

Luis Rodriguez is a native-born Angeleno. At the age of two, his parents moved to Ciudad Juarez in Mexico. The Rodriguez family lived in Mexico for approximately nine years. Thereafter, they moved back to the city of Los Angeles.
Luis is the first in his family to graduate from college and first to attend law school. In 1989, he received his B.S. in Political Science from Santa Clara University. While at SCU, Luis' commitment to social justice blossomed. Upon graduation, Luis was honored with the Nobili Award. The Nobili Award is given by the faculty and the provost to the male graduate judged outstanding in academic performance, personal character, school activities, and constructive contribution to the University. Upon graduation, Luis entered Santa Clara University School of Law where he obtained his J.D. in 1992.
Since 1994, Luis has been an attorney with the Los Angeles County Public Defender's Office. He has tried numerous misdemeanor and felony cases, served as Special Counsel to former Public Defender Michael P. Judge. Luis has risen to the level of Division Chief over Juvenile Services.
In 2013, Luis was sworn in as the 89th President of the State Bar of California. Luis was the first and only Latino and the first Public Defender elected President of the State Bar. As State Bar President, Luis established a number of entities within the State Bar to help those without a voice.
Luis has taken leadership roles throughout the years as President of the L.A. County Mexican American Bar Assoc., President of the California La Raza Lawyers Assoc., member of the California State Board of Education, and member of ChangeLawyers Board of Directors (formerly CA Bar Foundation)
In 2014, Luis was honored by the Daily Journal, as one of the Top 100 Attorneys in California. He also received the Stanley Mosk Defender of Justice Award by the California Supreme Court's Judicial Council. He served on former U.S. Senator Barbara Boxer's Judicial Evaluation Committee for the Central District and now serves on Sen Alex Padilla's Judicial Evaluation Committee. Currently, he sits as Chair of the Board for KIPP-Southern CA, a public school charter educating mostly Latino/a and African-American students.